From France: Five Generations of Family-Made Frames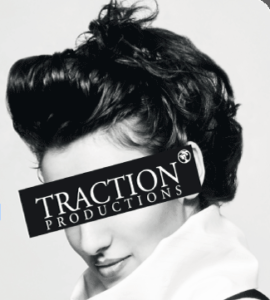 According to the website's "about us" page, "Victor Gros is a company that has been directed by 5 generations of the same family," beginning in 1872 by the first in this long, legendary line, Edouard Gros.
At the start, the company was heavily invested in designing and manufacturing various fashion accessories. And then later in 1930, Victor Gros began to produce optical frames. The rest is history.
But the story continues! Before the 70s were out, another in the family line, Thierry Gros, came under the spell of the family business.
By the time that 1985 rolled around, he had personally started the Traction Productions' collection.
So where does the strange, industrial-sounding name come from?
The Origins of Traction Productions
If you've been around the streets of Los Angeles, then you know how compelling the street names can be. The designers behind this line of frames were not immune to the intrigue of L.A., and took the name "Traction" from the downtown avenue bearing the name.
Why? This is where the city's young, elite artist and film people were hanging out.
Comprised of two distinct brands, Traction Productions is primarily the collection of Victor Gros. Traxion X, however, is designed exclusively for men, and plays to the high-end markets.
Distilled modernity straight from the sunny land of California, refined with a dose of French sensibility combine to make Traction Productions what it is today. And that connection between Los Angeles and Paris remains at the core of the company's mission.
The frames are said to "dress the face," and combine unique colors, as well as shapes, in order to achieve this. The designers behind Traction Productions believe that frames are a luxury item on the face.
Traction Productions is currently distributed in many optical shops in France, and in many countries and cities around the world.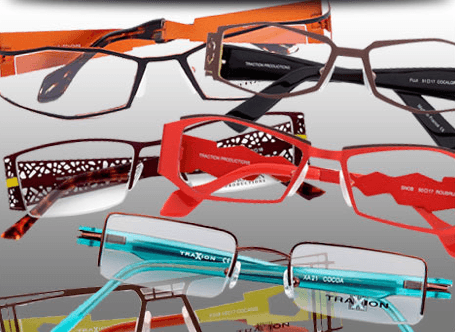 Read more about Traction Productions frame collection now, or check out the other designer eyewear frame lines that we offer at Beaumont Vision.

Tags: beaumont vision portland, gros family french designers, traction eyewear france, traction productions, traction productions frames, traxion x eyewear, where can i find traction productions frames in portland