Denmark's Own ProDesign Collection of Frames
The designers behind the brand ProDesign of Denmark are in love with the materials that go into the production of their designer eyewear. Aluminum features heavily in the line, with bold colors making for truly individual pieces.
In other frames, acetate and titanium also play roles, positioned at the crossroads between design and functionality.
Known in the industry and among their fans for numerous, almost too small to see details, ProDesign has also opted for design elements that are specially created for the brand, including their "integrated rim lock" feature.
And with great concern for their clients, ProDesign also opts for things like titanium nosepads, thereby ensuring an allergy-friendly frame.
Retro-Wave Styles for Fall & Winter 2012, From ProDesign

With design flair that is said to be both optimistic and bold, ProDesign finds its roots in classic Danish design.
Known for producing frames that often feature "a little unexpected twist," the designers at the company always strive to produce aesthetically pleasing frames that serve as both gorgeous objects of design, and functional when it comes to highlighting the best features of the wearer's face.
ProDesign has been turning out what they call decidedly "retro-wave" frames, and their fall/winter collection for 2012 pushes forward with the trend.
In the past, their retro-wave collections have tended towards the thick and chunky, but this year, that's turned on its head. Sleek and sophisticated, ProDesign has delivered a fall collection "with that unmistakable feel of the 60's and 70's, but twisted in a direction towards the more simple and 'intelligent' look." Front colors are subtle, and feature two-tone colors with dark on top and light toward the bottom.
But the key to this season's frames is three-fold: 1) pearly pastel acetate on the inside, 2) diamond-shaped rivets on the frame-front, and 3) the hinge area, with its new wavy look and feel. Special sneak-peek below!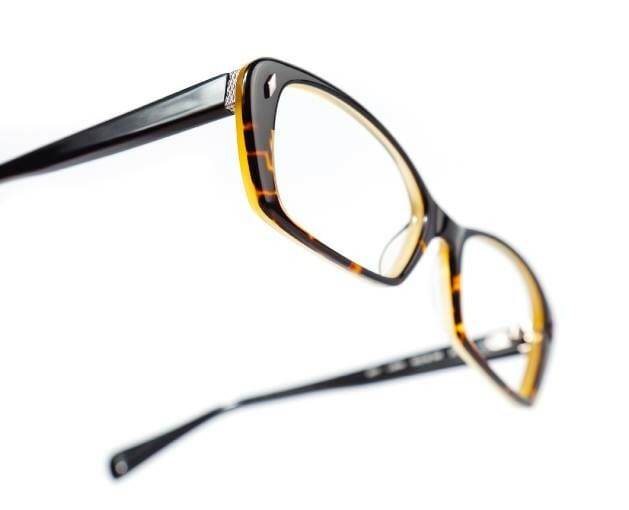 Learn more about ProDesign frame collection now, or check out the other designer eyewear frame lines that we offer at Beaumont Vision.

Tags: beaumont vision portland, designer frames from denmark, prodesign denmark eyewear, prodesign designer frames, prodesign frames