Fashion Forward Designer Frames by Ogi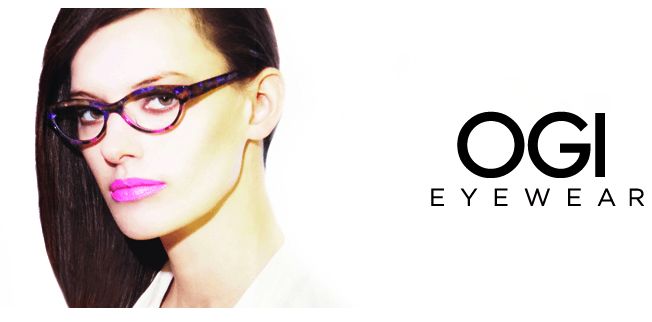 The History of the Ogi Brand of Eyewear
The start of any business destined to become successful is an interesting case study, and Ogi Eyewear is no exception. David Spencer once worked in a retail optical shop in Minneapolis, Minnesota, and noticed what he thought was a distinct hole in the market.
Who was producing small frames that melded a high quality of craftsmanship, with a affordable price tag? In his estimation, next to no one. From this line of inquiry, Ogi Eyewear was ultimately born.
When the search to answer his question turned up no results, Spencer sought to start a brand that would answer the question on its own. Frame ideas were sketched on paper and shopped around, as Spencer looked for a production company to partner with. And in 1997, 15 styles of frames in a variety of 5 colors were introduced to the market.
Small, Refined Shapes With Bright Colors: Ogi Eyewear

The brand was entirely unique, and resembled no other line of designer eyewear at the time — and buyers flocked to support Spencer's vision from the very beginning because of it. With business continuing to grow rapidly from that initial line, eventually, frames expanded in size and styles available every year.
Spencer has been noted as saying that "one of Ogi's key philosophies from day one is a constant release of new products. Everyone is always looking for something new; Ogi never disappoints them."
Fresh. Contemporary. Full of flair. Luxury. Affordable. That is the Ogi Eyewear of today.

Learn more about Ogi Eyewear frame collection now, or check out the other designer eyewear frame lines that we offer at Beaumont Vision.

Tags: beaumont vision portland, information on ogi brand frames, ogi brand designer eyewear, ogi eyewear designer frames, ogi frames