Eight Simple Ways to Protect Your Eyes at Work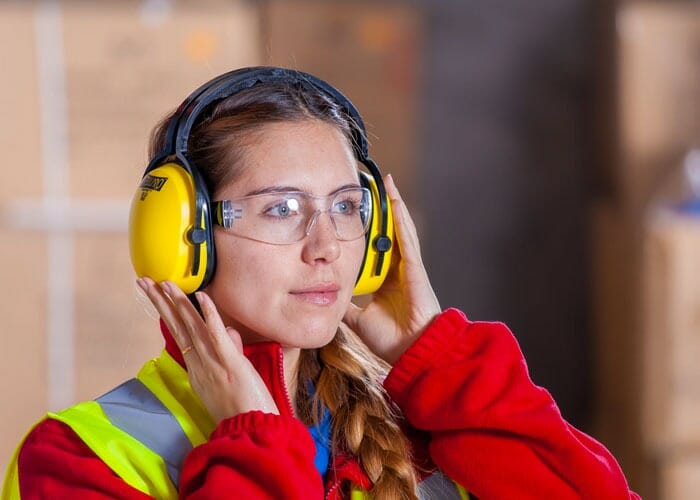 According to the American Optometric Association, every day around 2,000 workers in the United States report an eye injury that is sustained at work. Eye injuries are a common workplace occurrence, but the truth is that they don't have to be. March is Workplace Wellness Month, so do yourself a favor and adopt these eight easy ways to help save your eyes while spending time in the workplace.
1 – Know the Hazards to Your Eyesight While at Work
No matter where you work, whether you're an office worker in the safest building ever constructed, or a tree-topper operating a chainsaw 200 feet up the trunk of a Douglas Fir, there are always unique hazards to your eyes that go along with your job. Your first step toward ensuring your eye safety and wellness at work is identifying and understanding those hazards.
2 – Eliminate Unnecessary Hazards
Once you've taken a good look at what's around you and done your research, then it's time to make sure that you aren't risking the health and safety of your eyes unnecessarily. If you identify anything in your workplace or job that could be a challenge to the safety of your eyesight or the wellness of your eyes, petition to have it removed. Your employer shouldn't have any reason to unnecessarily put you at risk; it's just not in their best interest.
3 – Use Screens, Guards, and Other Safety Shields
Make sure that the screens, guards, or safety shields that could be used to protect your eyes are in place and correctly installed. Many workplace injuries could be prevented by the installation or simple adjustment of safety equipment that is "supposed to be there" in the first place.
4 – Always Wear Proper Eye Protection
Always, always, always wear proper eye protection. Whether it's as basic as glasses that cut down on glare and help with digital eye-strain, simple plastic safety glasses, or a full helmet with a digital auto-adjusting darkening lens – be sure to always wear your eye protection.
5 – Replace Eye Protection as Necessary
Make sure that your eye protection is in good working order. Poorly functioning eye protection is often as bad as no protection at all, and impaired vision from scratched up safety glasses can lead to other kinds of serious workplace injuries.
6 – Discontinue Unsafe Practices
This should go without saying, but there are always ways to cut corners in order to speed up workflow or to make the job easier. Sometimes these cut corners sacrifice eye safety in exchange for a little more comfort, ease, or production. It's never worth it.
7 – Know Where First Aid Equipment Is Located and How to Use It
If your job involves hazardous chemicals, then it's crucial that you know where your eyewash sink is. Similarly, you ought to take the time to familiarize yourself with the MSDS (Material Safety Data Sheet) for all the chemicals you use and those that are used near you. If your work doesn't involve the use of potential harmful substances, you should still know where your company's first aid kit is and how to use its contents.
8 – Seek Professional Medical Attention If an Accident Occurs
This one should also go without saying. If you injure your eyes at work, seek professional medical attention. Problems that don't seem that bad at first, could get worse. You have the legal right to professional medical attention if you are injured on the job.
Keep Your Eyes Well at Work
Follow these eight simple tips and you should be on your way to enjoying eye safety in the workplace during Workplace Wellness Month, and every other month of the year.

Tags: Eye safety at work, Eye wellness, Eyesight protection, march workplace wellness month eye health, workplace eye safety