Fetch Frames: High Quality and High Style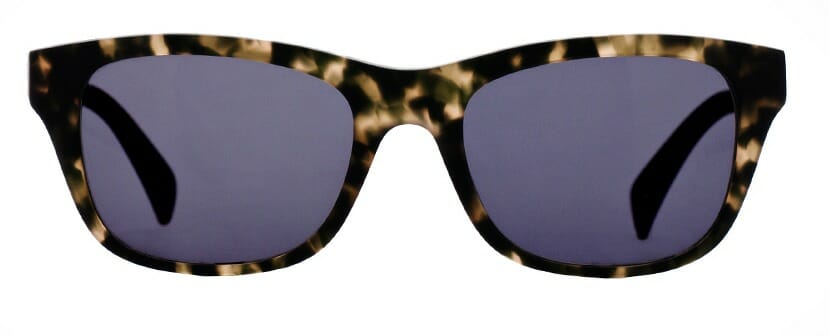 If you just saw an optometrist and discovered you need to wear glasses, you may be dealing with the fact that the whole process of getting new frames can be frustrating. Selecting the right frame is never easy — there's practical concerns like fit and feel, and aesthetic concerns that are often just as important. After all, your frames can define your look and style, and they may be on your face at all times, creating a visual impression for everyone you meet.
And then there's the cost involved. Some designer frames can be very expensive, and making matters worse, many of the cheaper options that can be found in large retail stores might leave a person unsatisfied or even feeling unattractive. Enter into the picture the eyewear designer, Fetch. Fetch offers a third option over high-priced frames on the one hand, and not very stylish frames on the other: high quality, stylish frames that are available at affordable prices.
Background on the Eyewear Designers at Fetch
Fetch was founded in Portland, Oregon by Ann Sacks, who is often called the "tile maven" for her artistic interior design work with high-end tile and stone. The founder of Ann Sacks Tile and Stone, Sacks was perplexed that most eyewear frames were either overly expensive designer frames, or cheap throwaways that anyone could pick up from the drugstore.
With that in mind, Sacks set out to create a new kind of eyewear company. Fetch was founded based on the vision that "buying things you need should support the things you love." All profits from Fetch eyewear go to supporting animal care and rescue. Thus, Fetch as a company has two purposes. The first is providing high quality designer level frames at low, affordable prices. The second is funding a philanthropic cause that the founders truly believe in.
Fetch Eyewear
One might think that cost determines quality, but for a variety of reasons, that isn't always the case. After discovering that high-end frames are not expensive because of materials but rather because of licensing fees for designer brands, Sacks realized it was possible to offer high quality frames at a much lower price point. By creating an entirely new brand, Fetch offers frames of the highest quality, without having to pass on the brand licensing cost to its customers.
And these are not glasses lacking style, either. With extensive experience in design, Fetch brings the highest level of attention to detail in all the eyewear they create.
Fetch Frame Selection
Fetch offers a wide variety of frame styles and colors that range from classically inspired designs, to hip modern frames. They come in prescription lenses, reading glasses, or sunglasses. If you're lucky enough to live in Portland, Oregon, you can visit their retail store or purchase them from Beaumont Vision. For those of us not in Portland, their website is very easy to navigate, and loaded with all the information you might need.
If you already know the frame style you're interested in, it is easy to browse their full selection — whether you take those details into your optometrist's office or order online. And if you are a first time frame buyer or looking for something different, Fetch offers a very helpful Find Your Fit section. With different sections on Face Shape, Skin Tone, Hair and Eye Color, and Sizing, Fetch provides one of the easiest to use guides to help you find aesthetically pleasing frames that are well suited to the details of your face.
Fetch Home Trial
Fetch also offers a special Home Trial program, where users can select up to 6 frames to try on at home. Whether its sunglasses or prescription glasses you're looking for, Fetch seeks to make your online eyewear shopping experience as easy, affordable, and enjoyable as possible. The fact you are also essentially donating to a worthy cause makes purchasing designer eyewear from Fetch an even better bet.

Learn more about Fetch Eyewear at their website now.

[Photo Via: x]

Tags: Ann Sacks fetch eyewear, fetch eyewear, fetch eyewear portland, fetch frames, fetch glasses