Eyewear Designer Alliance: Your Imaginations Come True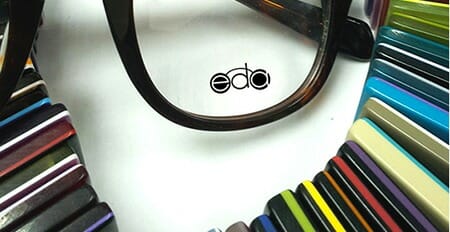 Eyewear Design Alliance has an interesting start, and one that many people can appreciate — the story is about the little guy getting fed up with the big guys who always seem to be in control. In this case, optical corporations controlling the online market for eyewear, and big-chain companies trying to squeeze out the little independent, mom and pop shops on the street. So one experienced and independent optician decided to do something about it.
Taking the valuable feedback gained from his personal experience, the founder of EDA knew exactly what his customers wanted, and it wasn't too hard to imagine there were others out there, wanting the same things. A unique aesthetic to the frames they bought and wore, and eyewear products that "fit their lifestyles" in a way that made sense. And so Eyewear Design Alliance was born.
More Information on EDA, Available at Beaumont Vision in Portland
The gamble paid off in a big way, and reactions were immediate, positive, and overwhelming, according to the company's website. After that, demand for growth was strong, and EDA put the necessary pieces into place, so that a rapid expansion could take place to fulfill customer orders.
Fast forward a few years, and Eyewear Design Alliance has continued to allow for growth that abides by the company's mission, and they now "own a production supply chain that is specifically tailored to allow us to manufacture custom designs efficiently… even in small quantities.  We are equipped with state of the art Laser Cutting machines and staffed by highly experienced and skillful technicians who pride themselves on providing the finest quality products."
Boutique Optical Shops take note: EDA is here to outfit opticians with products that speak to individual creativity, and counteract the seemingly endless supply of chain-store frames that are anything but unique. "As our Eyewear Design Alliance grows, the eyewear industry will find that our group of capable, devoted, and talented people have created a new way to do business."
Eyewear Design Alliance: The perfect combination of craftsmanship and technology.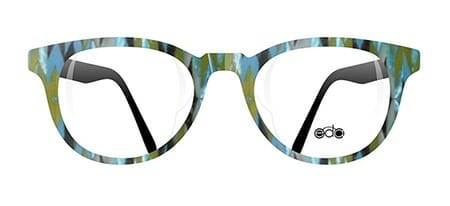 Learn more about Eyewear Design Alliance Eyewear frame collection now, or check out the other designer eyewear frame lines that we offer at Beaumont Vision in Portland.

Tags: EDA frames, EDA portland, eyewear designer alliance, eyewear designer alliance frames portland