Protecting Your Vision in the Winter Months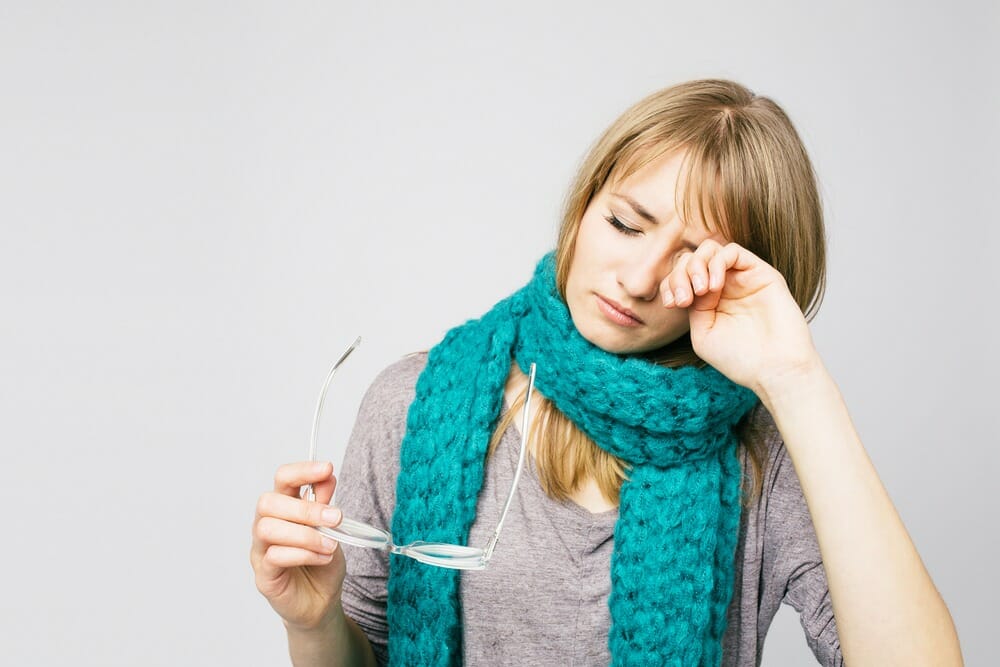 All across the country, winter is coming; there's no getting around it. And even though it won't last for years like in some fictitious realms, it will last long enough that you may find yourself wondering if spring will ever come.
It's tempting when the weather gets cold and the skies cloud over, to put away the sunglasses and forget about eye protection until the sun comes back out. But this is definitely a mistake.
Your eyes are vulnerable to the sun during every month of the year, and a host of other dangers present themselves in the winter. Here are a handful of quick tips on how to protect your eyes in the cold season to come.
1 – Keep Your Hands Away From Your Eyes; Allergen-Proof the Home
As people shut the windows and prepare to crank up the furnace for the season, they may be inadvertently setting up their living quarters as a perfect storm of allergens. The more allergens that are circulating in the air, the more likely people are to do foolish things, like rubbing at itchy eyes.
Take the time to change out your allergen filters in your furnace and vacuum cleaner, and to vacuum out your carpets and furniture at the beginning of the season to avoid creating an avoidable allergy situation for your eyes.
2 – Wear Goggles When Participating in Winter Sports
If winter brings to mind visions of deep powder cuts or looping turns on a half-pipe far away and up the mountain, then make sure you're prepared for keeping your eyes safe when hitting the slopes. Remember: goggles are definitely a necessity to keep foreign matter, flying ice and snow away from your eyes.
3 – Protect Your Eyes Against Drying Out
Winter winds can often dry out everything in their path, and this includes the parts of your body that are often exposed, like your skin. Further, this may impact your eyes as well. Make sure to stock up on eye drops to keep your eyes well hydrated through the winter.
4 – Wear Proper Eye Protection While Doing Chores and Working on Projects
Winter also means snow shoveling for many of us, as well as the potential to work on indoor hobbies. Some hobbies and many outdoor activities can carry with them the potential for eye injury. Protect your vision with appropriate eye protection, specific to what you are doing.
5 – Sunglasses Aren't Just for Summer Any More
Finally, don't be so eager to put your sunglasses on your head or in your collar the minute the sun goes behind a cloud. Dangerous UV rays can penetrate cloud cover and still pose a health risk for your eyes. This is especially true on sunny days with accumulated snow reflecting additional light into your eyes.
Keep Your Eyes Safe This Winter
Protecting your vision in any season, even during the winter months, doesn't take much effort or information. Follow these five basic tips as closely as possible this season, and you should have nothing to worry about until the sun comes back to visit us again in the spring.

Tags: cold weather vision tips, common winter Eye injuries, Eye safety during winter, seasonal Eye safety winter, Winter vision tips